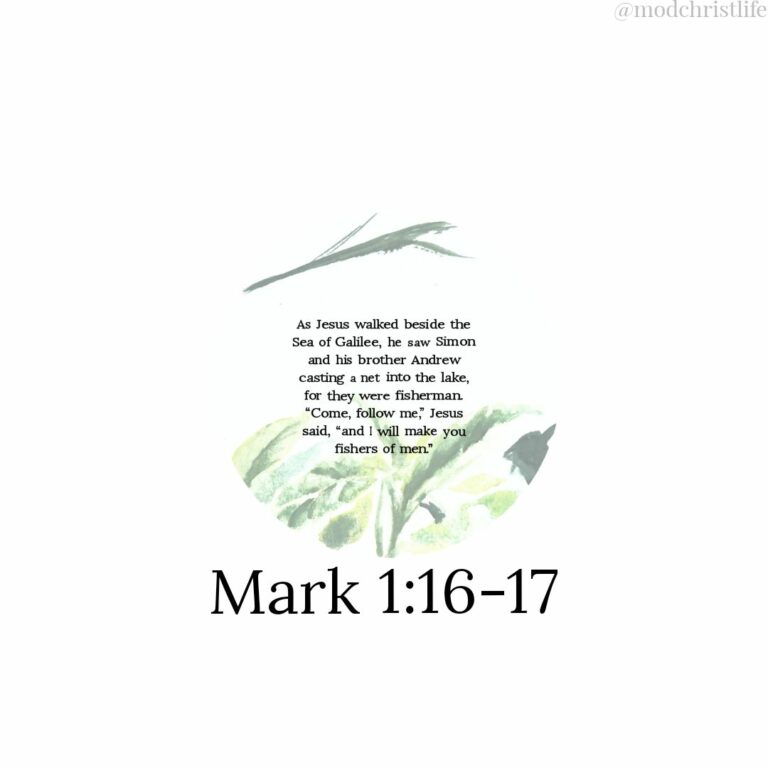 16 And as He walked by the Sea of Galilee, He saw Simon and Andrew his brother casting a net into the sea; for they were fishermen. 17 Then Jesus said to them, "Follow Me, and I will make you become fishers of men." 18 They immediately left their nets and followed Him.
19 When He had gone a little farther from there, He saw James the son of Zebedee, and John his brother, who also were in the boat mending their nets. 20 And immediately He called them, and they left their father Zebedee in the boat with the hired servants, and went after Him.
Walking in Faith: Reflections on Mark 1:16-17
In these verses, Jesus invites two actual fishermen, Simon and Andrew, to leave behind what their familiar lives and become fishers of men. This powerful passage urges us to come out of our comfort zones and embrace a higher purpose that is within Christ. Rather than just living life in the world and serving oneself, we are called to share the love and the great message of Christ to others.
Father God, please help me to focus on what is truly important and what you are calling me to do. Amen.