Are you a believer and an adventure enthusiast but do not know where to start trekking? Look no further! Either it is a natural wonder or a historical sight, these five unique places are a great idea that will make you rethink and have a personal reflection time.
I have listed down the best and extraordinary spots I know by far that are worth discovering. These trails will help you contemplate in God's creation and ultimately the Creator. Find your ultimate trail in one of these featured locations.
5. Blue City
Location: Chefchaouen, Morocco
Distance:Less than a mile
Blue city in Chefchaouen, known as Blue Pearl of Morocco, is famous for houses and alleyways that are covered with shades of blue. The city was painted blue as the color of the sky by Jews who left Spain and moved to Morocco during the Inquisition according to some people. Exploring the blue-rinsed city, I found it amazing that it is indeed full of the color of sky and it reminded me of God.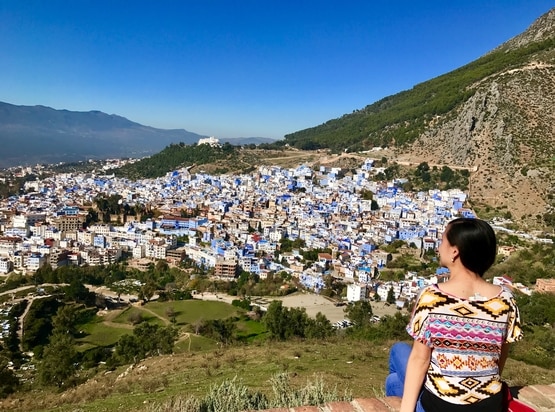 4. Taal Volcano Hike
Location: Batangas, Philippines
Distance: 3.5 miles
Aside from being a fantastic hike, Taal volcano is the smallest active volcano in the world with the height of about 700 meters. The volcano is very unique in its appearance as there is a small island in its crater that is full of water, and the volcano is surrounded with a lake that is in the Luzon island of Philippines. In short, there is an island in the lake in the volcano in another lake of another island! I enjoyed hiking this trail because there is also a cross standing along the trail. This grandiose nature is a good reminder of how wonderful and powerful the Creator is.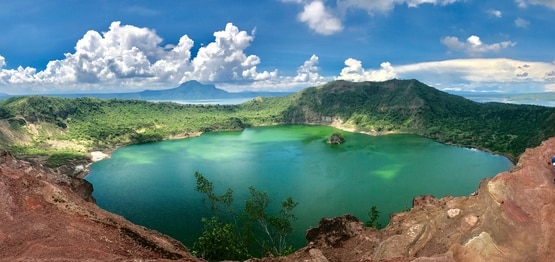 3. Ksar of Ait -ben-haddou
Location: Ouarzazate, Morocco
Distance: Less than a mile
A UNESCO heritage, Ksar (Castle) of Ait-Ben-Haddou is famous location for movie filming such as Sodom and Gomorrah (1963), Jesus of Nazareth (1977), and Gladiator (2000) to name a few. The architectural marvel and red-clay brick caught my attention and made me feel how it is like to be in a castle in the middle of a desert. The rocky trail has a beautiful view of atlas mountain, the river of melted ice and the vast desert.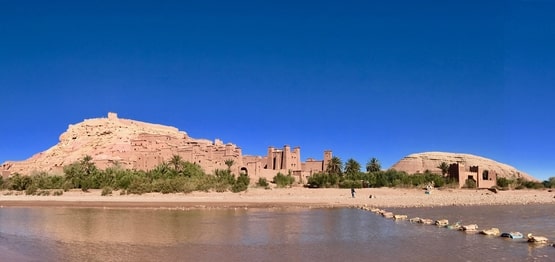 2. Stairway to Heaven
Location: Kaneohe, Hawaii
Distance: 6 miles
There is no real stairway to heaven, but this trail in Hawaii leads to the billowing clouds and almost to the sky. Haiku Stairs, also known as Stairway to Heaven, has one of the amazing panoramic views I have ever seen. The view of green mountain valleys, vast ocean, and the clouds are rewarding after a one-day hike.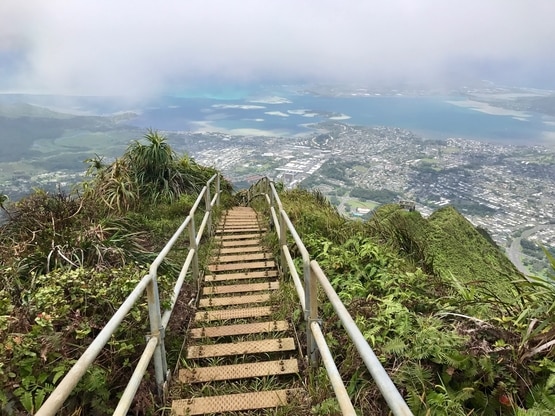 1. Patmos Island
Location: Patmos, Greece
Distance: About 3 miles
An Aegean island of Greece, Patmos is a famous location as where apostle John, the one whom Jesus loved, received the vision in the Book of Revelation. The secluded island is an ideal destination for those who want to explore the birthplace of Apocalypse. I had fun reading the Greek letters in the streets of this island as most of the people here only speak Greek. My day spent on this island was my most memorable trip I ever did in Greece. It reminded me of how God, Jesus, and the apostles work so hard for us to have the Bible on our very hands today.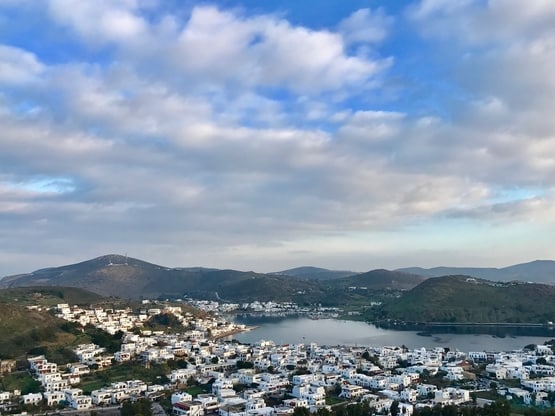 What are some of the best trails you've been on? Send us an email and we can feature you.