Whether you are a professional artist or picking up a paintbrush for the first time, this is a really fun and simple DIY project that you can do at home. Create a beautiful masterpiece while having a lot of fun!
If you would like to have a downloadable PDF of these instructions, please click here.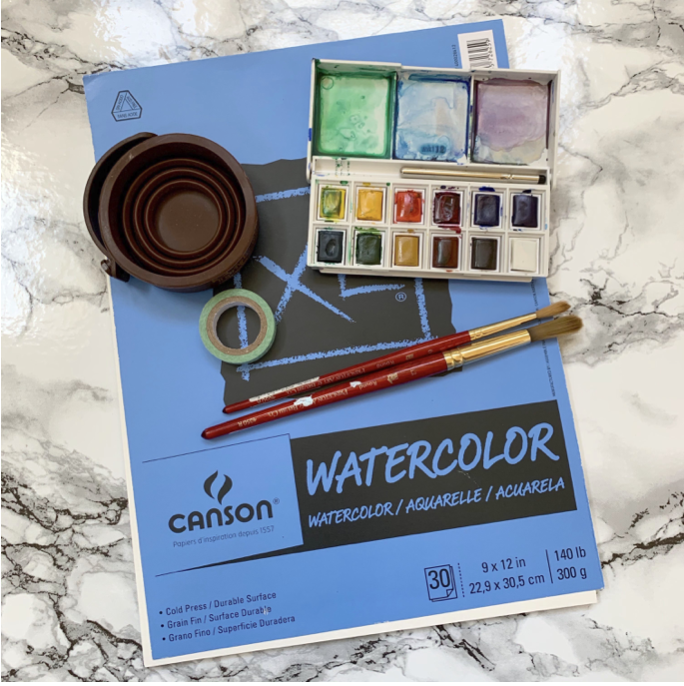 Watercolor paint
Watercolor paper
Water cup
Brushes
Washi tape
Take a sheet of the watercolor paper and tape down all the edges to the table. This allows for the paper to stay flat when water is applied.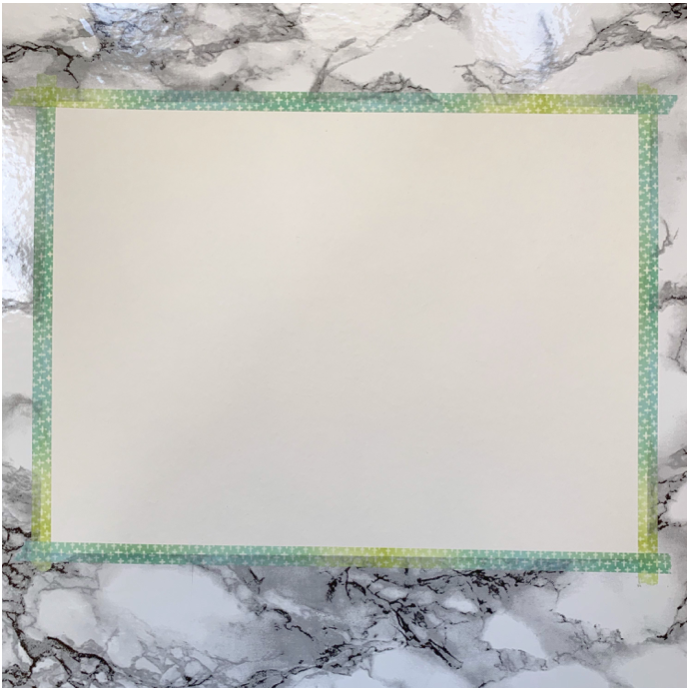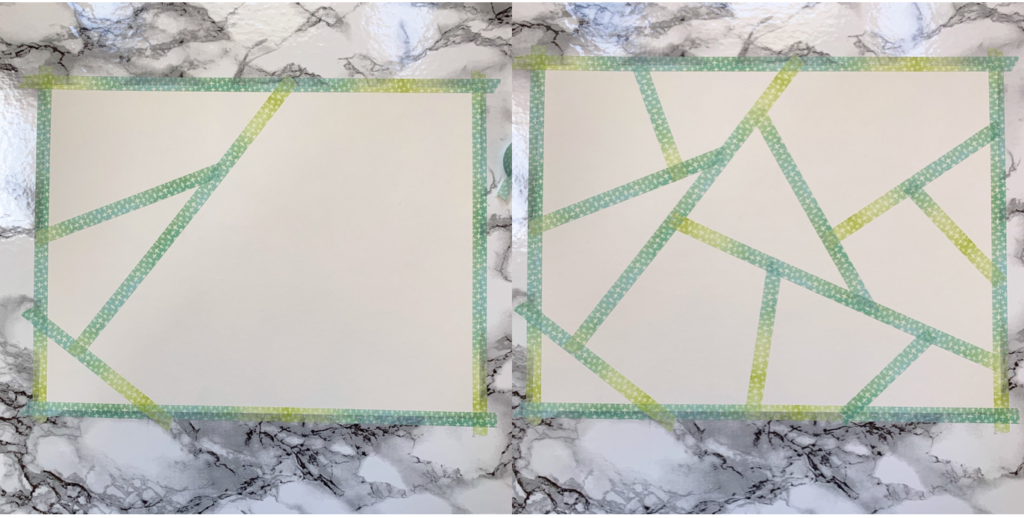 Use the Washi tape to create lines in any geometric shape you desire. Make sure the Washi tape is comletely secured onto the paper so there won't be any leaks underneath the tape.
STEP 3 – APPLY CLEAN WATER
Take a wet brush (preferably a medium to large size brush) and apply a thin layer of water to a section.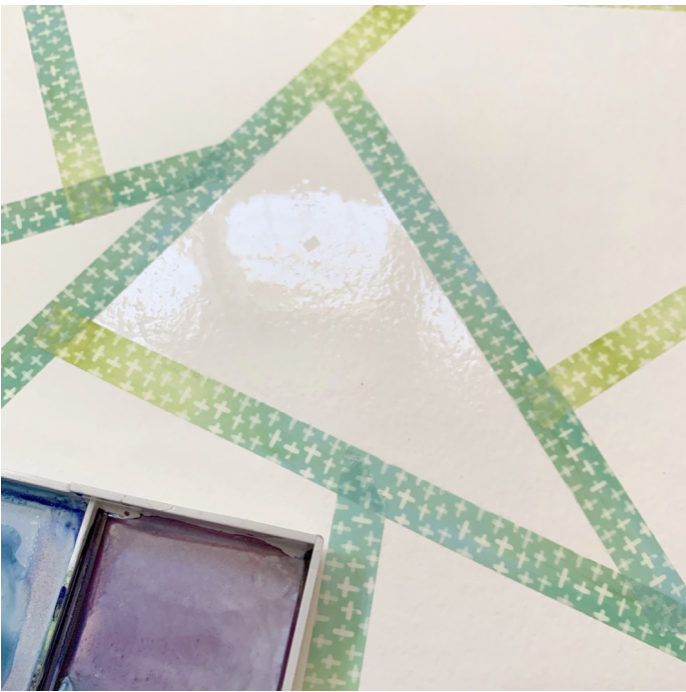 STEP 4 – APPLY WATERCOLOR PAINT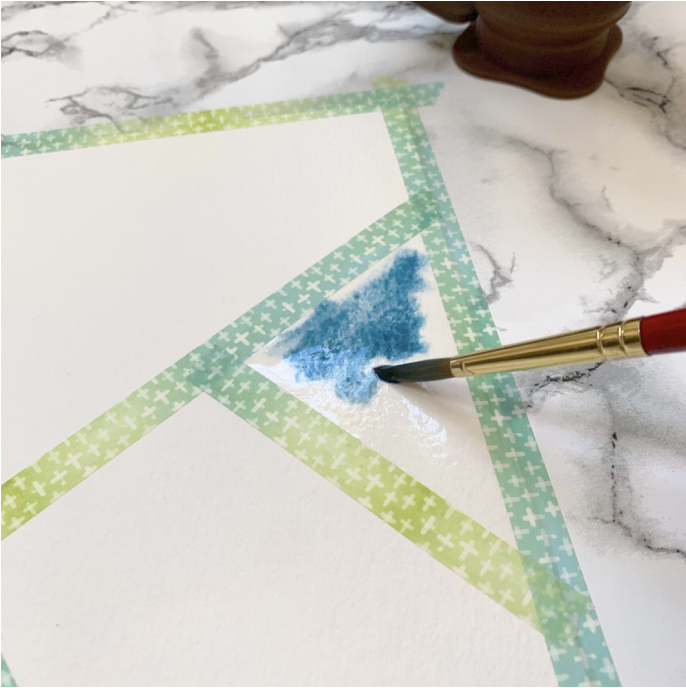 With a brush loaded with watercolor, apply right on top of the wet section. This technique is called "wet on wet," which allows the watercolor to be evenly dispersed creating that water-like texture.
Repeat steps 3 and 4 to all sections  until complete.
Let your paper dry completely before moving on to the next step. This must be done to ensure the layer of paint will not smear or rub off. If paper feels moist, it means that it is still wet.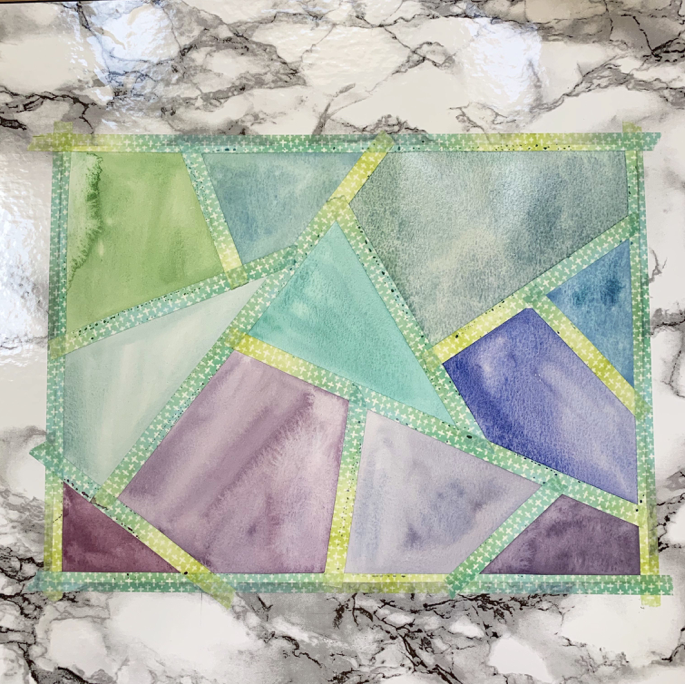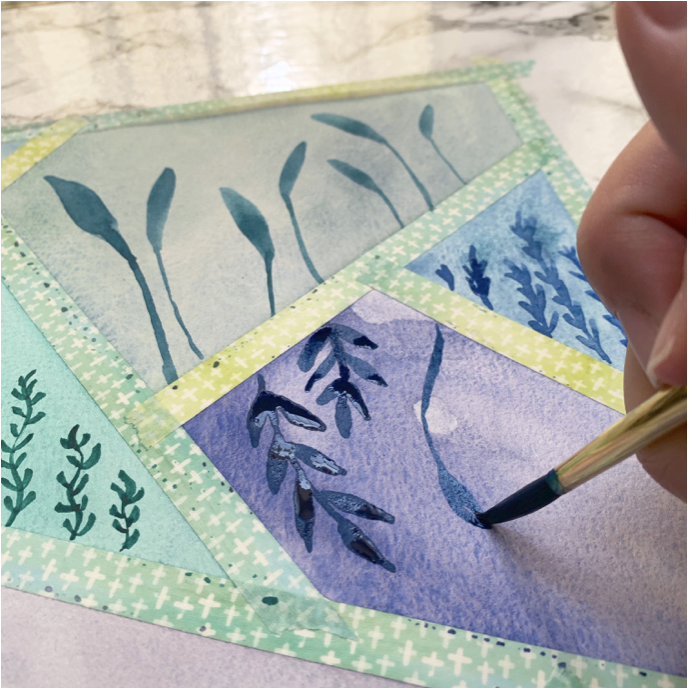 Now this technique is called "wet on dry" meaning you will be using wet watercolor paint on top of dry paper. Make sure the pain brush does not have too much water, the less water on the brush, the darker the details will be.
Once everything is dried, slowly and carefully remove all the Wash tape from your paper. And you're done!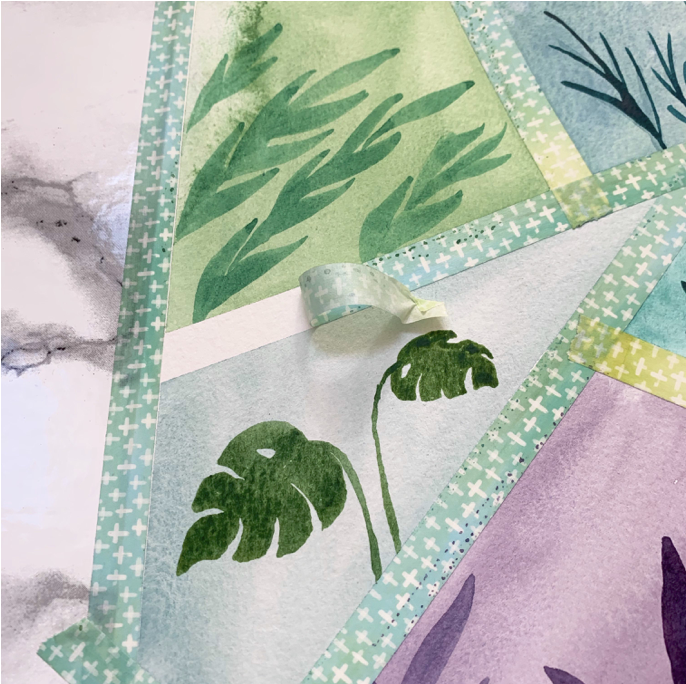 Be creative and have fun! Choose your favorite colors and favorite patterns!