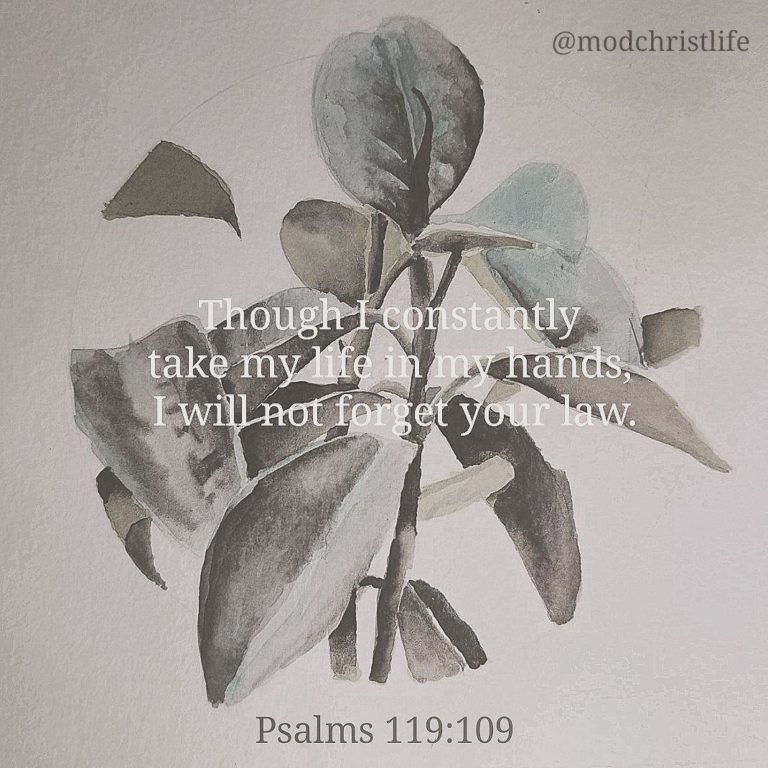 109 Though I constantly take my life in my hands,
    I will not forget your law.
110 The wicked have set a snare for me,
    but I have not strayed from your precepts.
111 Your statutes are my heritage forever;
    they are the joy of my heart.
112 My heart is set on keeping your decrees
    to the very end.
Want To See More Custom Artwork?