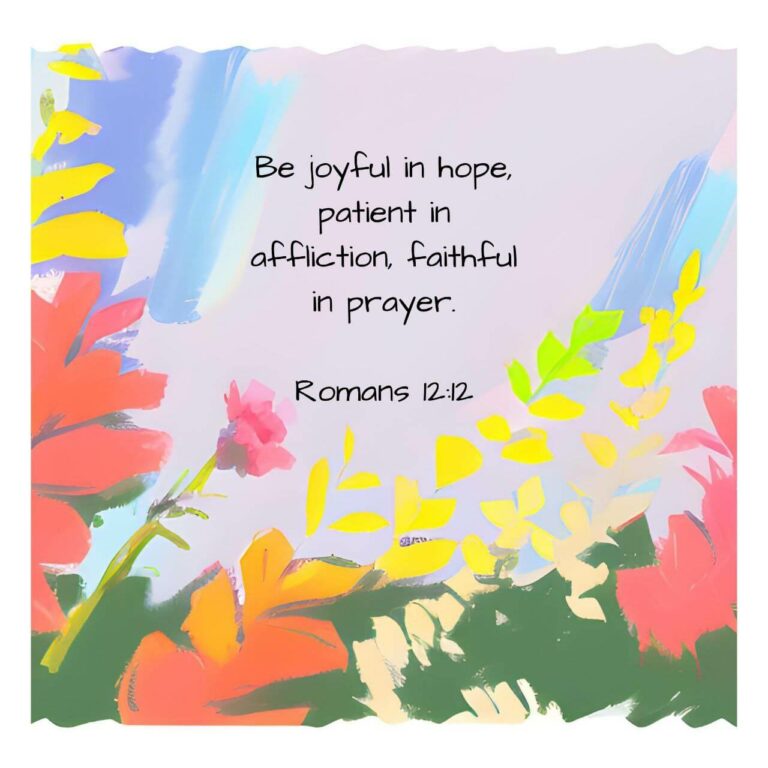 9 Love must be sincere. Hate what is evil; cling to what is good.
10 Be devoted to one another in love. Honor one another above yourselves.
11 Never be lacking in zeal, but keep your spiritual fervor, serving the Lord.
12 Be joyful in hope, patient in affliction, faithful in prayer.
Walking in Faith: Reflections on Romans 12:9-12
This passage exemplifies the proper actions of a believer, how to really put our faith into action.
It starts off with the greatest commandment: To love. But the emphasis here is a sincere and genuine love. This type of love shines through again and again because it's proven through constant actions.
It then mentions to continue upholding not only righteousness but also passion in our faith. Just as we must sincerely love one another and show that love through our very actions, we must do the same with our love and faith towards God. But why do we carry out a life of faith? Why should we serve God?
It's because of the hope we share in Christ, the hope in heaven and eternal life. That is why we love him. That is why we can have joy. That is why we can persevere despite trials and tribulations. That is why we have faith. This is why we serve him in faith.
Dear Heavenly Father,
Thank you for showing first Your love for us. We did not deserve this love, but You have shown it time and time again. Help us to learn how to sincerely love, not only You, but also our fellow brothers and sisters beside us. Help us to hate what is evil and hold tightly to what is good so that we may glorify Your name.
In all times, both good and bad, help us to always turn to You in prayer and remember our hope. Strengthen our faith more and more as that day draws near.
In Jesus' name we pray,
Amen.