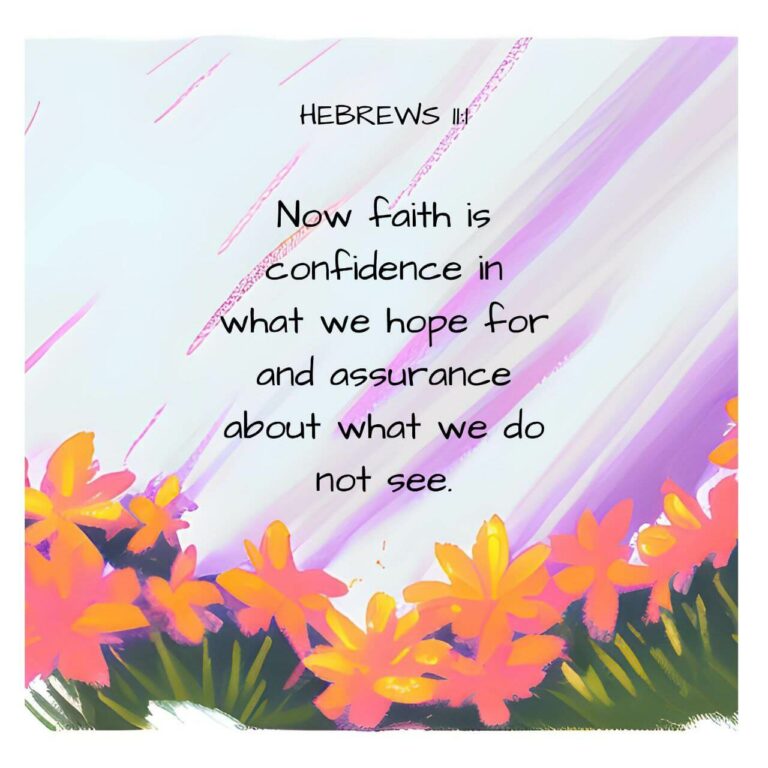 1 Now faith is confidence in what we hope for and assurance about what we do not see.
2 This is what the ancients were commended for.
3 By faith we understand that the universe was formed at God's command, so that what is seen was not made out of what was visible.
Walking in Faith: Reflections on Hebrews 11:1-3
These verses remind us what it truly means to have faith, even later verses giving us various examples of how to live it out. Put simply, faith is believing that the promises of God will come true no matter what, even if we cannot yet see their fulfillment. Faith is unwavering, even in the face of uncertainty and doubt.
Dear Heavenly Father,
Thank you for granting us the faith we have today, but help us to continue to grow in this faith. Although there may be times of weakness where our faith may waver, help us to remember your unchanging faithfulness and trust in You.
May the promises contained within your truth be the shining light that guides us even during our darkest moments, as the hope we cling onto knowing that it will see fruition. We surrender all our doubts and fears to You.
In Jesus' name,
Amen.